Ref:
Date:
Location:
Photographer:
Ref:
Date:
Location:
Photographer:
HAVE YOUR SHOOT DAY PROFESSIONALLY PHOTOGRAPHED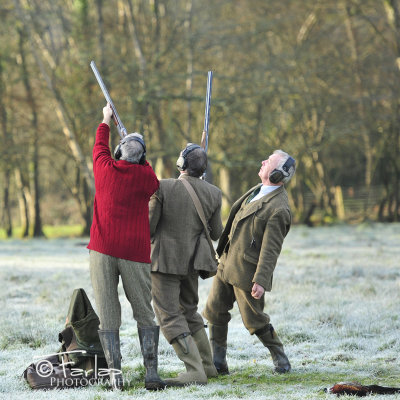 We will spend the day with your guns ensuring we do not impede or disrupt them in any way, and cover the day with reportage style photography, ensuring all the guns have a memorable record of their day with you. Packages can be tailor made to suit your individual shoot, and we can accommodate all types of sport, from a large driven day to a small private rough shoot with a handful of guns

Other packages include photos for beaters, pickers-up and guns on even the tiniest private rough shoot. Please contact me for more details of how this arrangement works, you may be pleasantly surprised!
Special offers available to syndicate members and individual members of BASC
To see some of our shooting photos
click here to visit the shooting & gundog gallery